Hp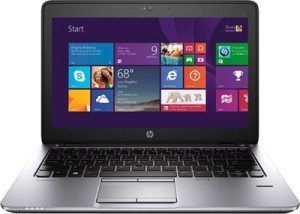 Hp Service Center Jaipur
iGoods service center is now provide services for hp laptop and desktop. We called as Hp Service Center Jaipur. We are private service provider and giving repairing our best services for Hp laptop and desktop service in center at Jaipur our support center. HP Notebook Repair services are provided by Laptop Service Centro Jaipur, a full service IT company based in Jaipur, Rajasthan. If you need your HP notebook or laptop repaired, whether it is a current model or out of production model, Laptop Service Center Jaipur is here to help you. We repair hp compaq, prisario, pavilion
Hp Service Center Jaipur
We are an authorized and recognized Jaipur HP Notebook Repair specialist providing service and maintenance for all series of HP. We mainly provide same day onsite repairs and computer maintenance service. If onsite repair service is not possible, we can provide HP Notebook Repair from our state-of-the-art computer repair workshop, where our highly experienced and dedicated staff undertakes HP Notebook Repairs at our hp service center jaipur.
Please contact us at 9828068025 or email us at: sscjaipur.in@gmail.com for more detailed information on how we can provide HP Notebook Repair both accurately and economically in Jaipur.
Professional Jaipur Hp Notebook Repair and Upgrade Service: You can buy original adopter, battery, display, screen, lcd, led.
Hp Laptop Service & Repair

HP Laptop Keyboard Repair
HP Laptop Backlight Repair
HP Laptop Maintenance and Repair
HP Circuit Board Repair
HP Laptop Upgrade
HP Cooling Fan Repair
HP LCD Screen Repair
HP Laptop CD ROM Repair
HP Laptop Motherboard Repair
HP Data Recovery Service
HP Laptop Memory Upgrade
HP Laptop Data Migration
HP Offsite Laptop Repair
HP Laptop Data Transfer
HP Onsite Laptop Repair
HP DC Power Jack Repair
HP Laptop Password Removal
HP Laptop DVD ROM Repair
HP Laptop Repair and Upgrade
HP Laptop Fix and Repair
HP Laptop Screen Repair
HP Laptop Hard Drive Upgrade
HP Motherboard Replacement
HP Laptop Hard Disk Repair
HP Laptop Virus Removal
HP Hard Disk Data Recovery